In our first canning run of 2019, we're releasing two beers: an old acquaintance and a new kid on the block. Both of them are delightfully hoppy, so drink them fresh!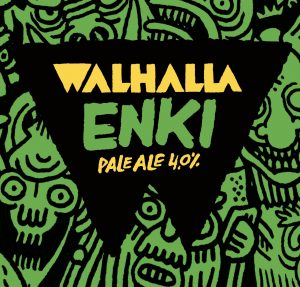 ENKI is a smooth sipping pale ale dryhopped with Chinook, Centennial and Loral hops, a slight haze and a low ABV of 4%.
We named this beer after the Sumerian god of clear water, crafts and mischief. Just like his namesake, this ale should keep you going all night…
---
This Double IPA is the beloved beer of the mother goddess Shakti, which we brewed from day one. After three years we've updated the recipe, doubling the amount of Columbus and Simcoe dryhops while reducing the bitterness and ABV to 8,2%. She's mysteriously smooth and overwhelms you with seductive hop aromas.
Both beers are exclusively available on can and draft to guarantee freshness.