Come join us at these events. We promise you there will be plenty to taste and you won't go thirsty. Meet the brewer, ask silly questions and praise the gods for their lovely beers!
Check our Facebook events calendar for beer releases, tap takeovers and live music events
---
18-02-2023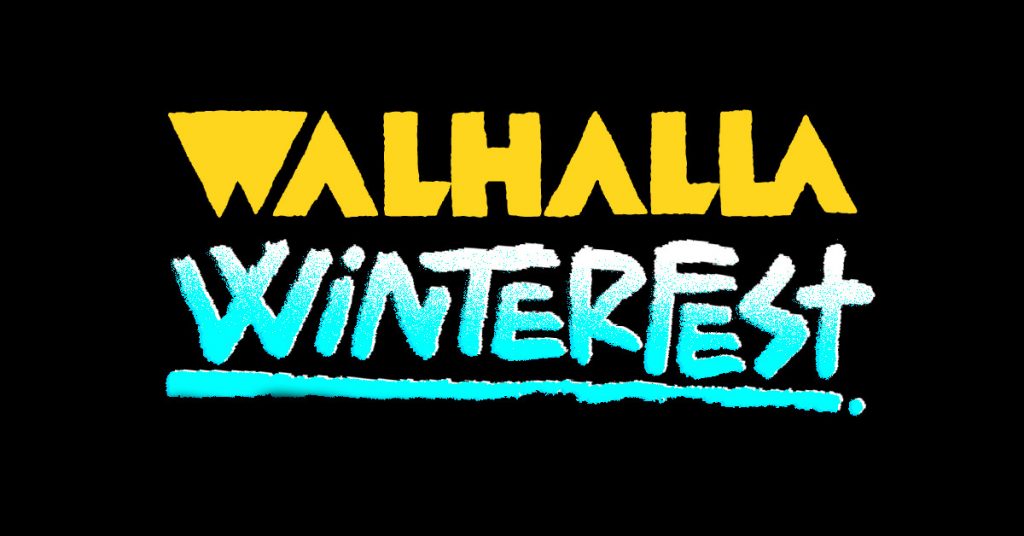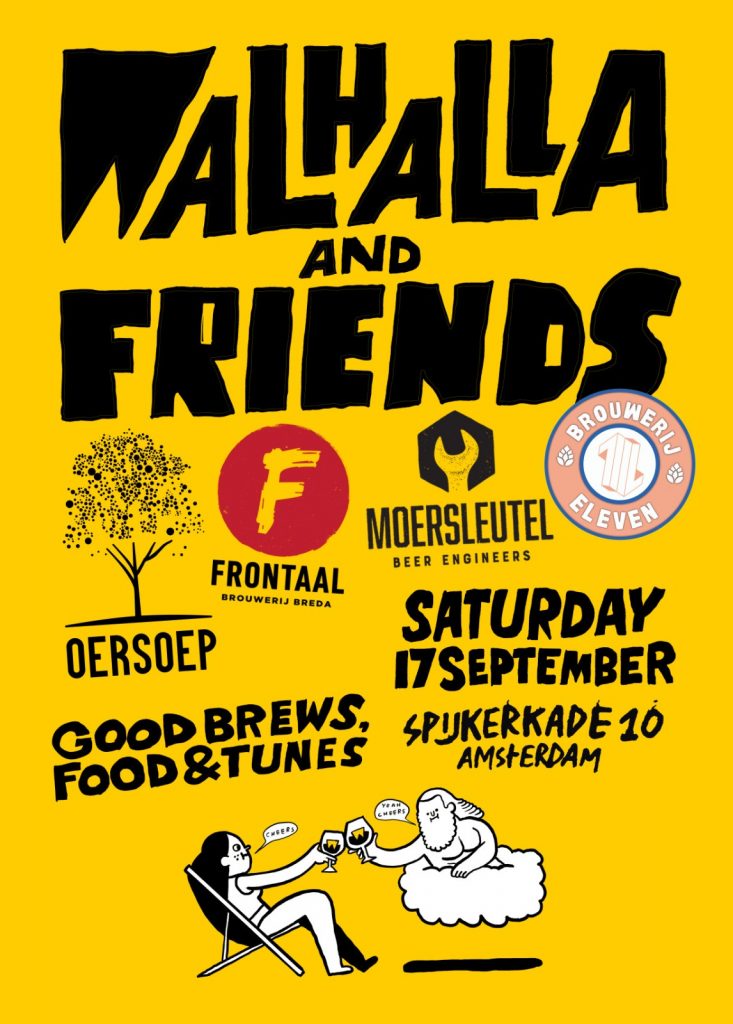 Dit jaar komen deze brouwers hun mooie bieren schenken:
Oersoep (Nijmegen)
Frontaal (Breda)
Moersleutel (Alkmaar)
Eleven (Utrecht)
Het eten wordt verzorgd door Fat Eddie's Barbecue foodtruck, ook met vega opties.
Stories from Shame Hill maakt het helemaal af met hun Surf Rock.Naast de live muziek worden er platen gedraaid op de enige echte Walhalla DJ booth!
Meer info over de brouwerijen kan je vinden op het Facebook event.
Jullie zijn vanaf 14:00 van harte welkom, toegang is gratis.
Past events, sweet memories:
Carnivale Brettanomyces @ Walhalla - 21-24/6/18
The unprecedented fermented beer festival goes into its 7th year. Covering a full spectrum of wild fermenting beer culture. Beers, history, science, food, discussion and a whole lot of fun, with some of the best brewers and know-it-alls world-wide, on various places through Amsterdam.
We're proud to be one of the funky venues!
Walhalla Opening Weekend! Amsterdam - 14/4/18 & 15/4/18
After months of construction and renovations the moment is almost here: we're officially opening our brewery and taproom! Time to party like a Viking!
There will be live music, brewery tours, DJ's, street food and many of our exclusive brews!
Walhalla Tap Takeover & Crowdfunding campaign Launch @ Bar Joost - 8/10/17
The official kickoff to our epic crowdfunding campaign! Lots of good people and some special beers.
Van Moll Fest - Eindhoven 27/8/17 
A beer fest of epic proportions, hosted by one of the leaders of the Dutch Craft Beer Revolution: Van Moll!! Apart from inviting us (thanks!) they also hauled in our heroes of Magic Rock Brewery & Buxton Brewing Company.
BierOost Festival 2017 - Amsterdam 13/5/17
Come find us at one of the biggest beer festivals in Amsterdam! We will be bringing 4 beers on tap, including our new Minerva wheat beer, but also one of our bottled specials. Soak up some early summer sunshine while enjoying live music, food trucks, games and lots of awesome beers!
Het Nederlands Speciaalbier Festival - Den Bosch 7/5/17
Possibly the biggest beer festival of Holland? We've heard some great stories about this beer fest, so we're delighted to be part of it!
Streekbierfestival - Utrecht 24-25-26/3/17 
Walhalla teams up with Café de Zaak in the cosy Utrecht city center to showcase its beers for the duration of the festival. So come down to our little altar beneath the Dom tower, and you may even run into the brewer himself on Sunday afternoon!
Winter Wonders Winterbierfestival 14-1-2017 13:00-20:00
Winter beer goodness in the Grote Kerk in Enschede. We brought some pagan gods to church... and sold out in just a few hours!
WALHALLA WINTER FEST 21-1-2017 15:00-1:00
We celebrated our 1st anniversary with a good old beer fest! We had two local live bands, 'beer & gods' pub quiz, beer boutique, delicious food and 13 different Walhalla beers.
PINT Bokbierfestival 28/10/16 - 30/10/16
This epic beer fest is dedicated to all the strong dark beers we call bock. This year will be our debut with Heimdall Imperial Rye Bock.
Time-to-Taste Walhalla! @ 6/9/16
Introducing Walhalla at one of the best craft beer bars of Amsterdam: Craft & Draft. With 40 (!) beers on draft this place is beer geek heaven.
Brewda Festival 3/9/16
Beer festival organized by Brouwerij Frontaal in Breda. We were honored to be invited and serve our beers among the crème de la crème of dutch brewing (De Molen, Oproer, Uiltje, Natte Gijt, Ramses, etc). Great festival.
Kimchi Festival 13/8/16 & 14/8/16
Legendary underground festival organized by our friends of Oedipus Brewing, at Noorderlicht NDSM. Focus on local micro breweries, food trucks and good summer vibes. Together with De Kromme Haring we secretly released our Dakuwaqa Whites Session IPA collaboration
BierOost Bierfestival 28/5/16
A big beer festival with over 3,500 thirsty bonvivants and seventeen breweries from Amsterdam. With four beers on draft we served many of you a first taste of Walhalla.
Walhalla Launch Party 7/2/16
The genesis of Walhalla Craft Beer where we presented ourselves to you beer lovers. This happy day saw the release of both Osiris Farmhouse Ale and Shakti DIPA. With DJ's Bof&Oef and a special 'Walhalla Warriors' photobooth we had loads of fun.