CHECK ONZE FACEBOOK VOOR ALLE EVENTS
---
Past events, sweet memories:
WALHALLA & FRIENDS 2022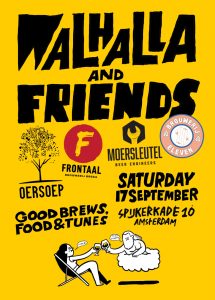 WALHALLA & FRIENDS 2021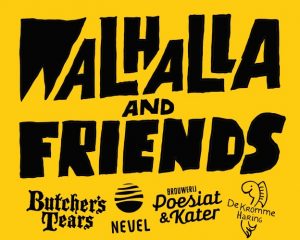 Carnivale Brettanomyces @ Walhalla - 21-24/6/18
The unprecedented fermented beer festival goes into its 7th year. Covering a full spectrum of wild fermenting beer culture. Beers, history, science, food, discussion and a whole lot of fun, with some of the best brewers and know-it-alls world-wide, on various places through Amsterdam. We're proud to be one of the funky venues!
Walhalla Opening Weekend! Amsterdam - 14/4/18 & 15/4/18
After months of construction and renovations the moment is almost here: we're officially opening our brewery and taproom! Time to party like a Viking!
There will be live music, brewery tours, DJ's, street food and many of our exclusive brews!
WALHALLA WINTER FEST 21-1-2017 15:00-1:00
We celebrated our 1st anniversary with a good old beer fest! We had two local live bands, 'beer & gods' pub quiz, beer boutique, delicious food and 13 different Walhalla beers
Walhalla Launch Party 7/2/16
The genesis of Walhalla Craft Beer where we presented ourselves to you beer lovers. This happy day saw the release of both Osiris Farmhouse Ale and Shakti DIPA. With DJ's Bof&Oef and a special 'Walhalla Warriors' photobooth we had loads of fun.