This month we released a new summer special: Dakuwaqa White Session IPA. It's a super hoppy collaboration brew with our friends from Brouwerij De Kromme Haring.

The dutch craft beer scene is a nice place to be: many high quality beers are brewed, we have some great beer festivals, and it's easy to make new friends. Together with De Kromme Haring from Utrecht we decided to brew a beer together for the summer. They are a new brewery that is building its own brewpub, to be opened next month. Be sure to visit them if you are in Utrecht!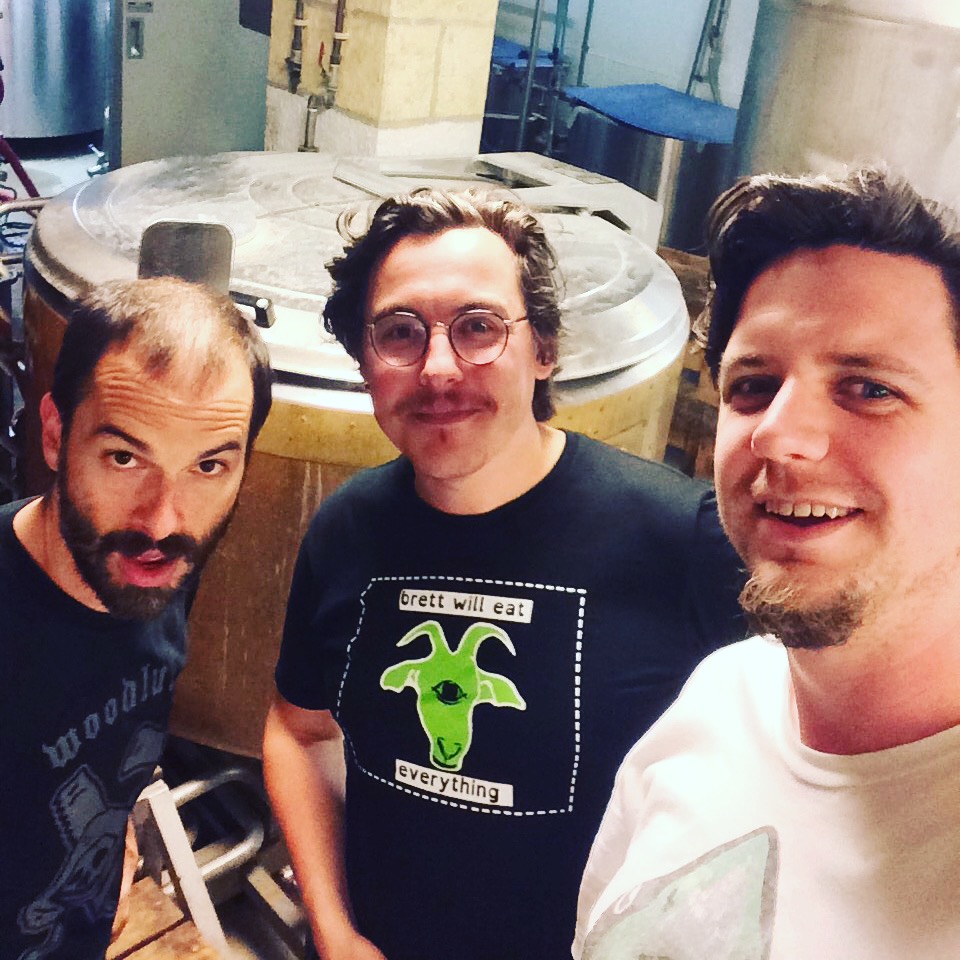 After discussing the recipe and buying a shit load hops we came together on june 28th to brew a white session IPA. The idea was to create a beer that's low in alcohol, full of citrusy aroma hops, very hazy and seriously thirst quenching.
DAKUWAQA is the shark god from the Fiji Islands: he is the legendary protector of the reef and the fisher men. Our designer Vincent Sapthu hand penciled him as a superhuman surfer dude, and created this beautiful label combining the identities of both Walhalla and De Kromme Haring.
So now's the time for you to get into town and taste the shark god's favorite beach drink! Dakuwaqa will be available for a limited time only, since we only brewed a small batch. You can find him at several craft beer bars and bottle shops in Amsterdam, Utrecht and beyond. Cheers!